01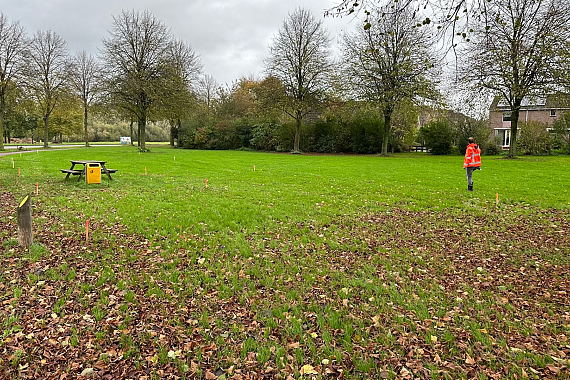 Location visit
The possible location for the Vibrant Verge gets always visited in advance, to check; the suitability of the site, whether the soil can be processed on site, the amount of shade/sun, the quality of the soil and the environment.
02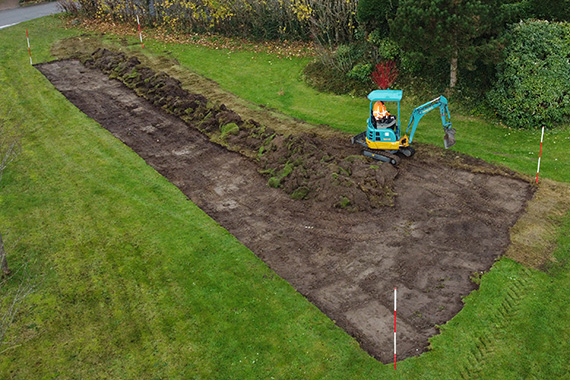 First work
First, a piece of the top layer is scraped off by a crane or a mini digger. The surplus soil can be processed on site or taken to a depot.
03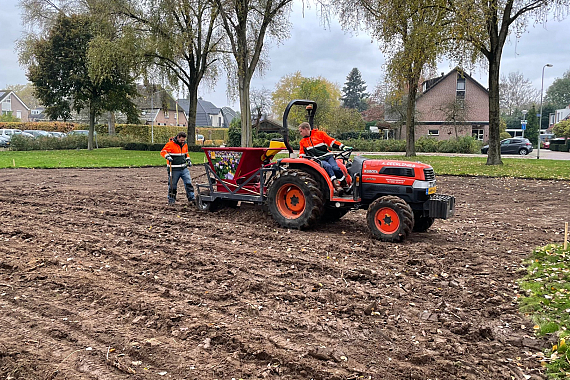 Planting flower bulbs
When the top layer is removed, the flower bulbs get planted mechanically and the plot is raked.
04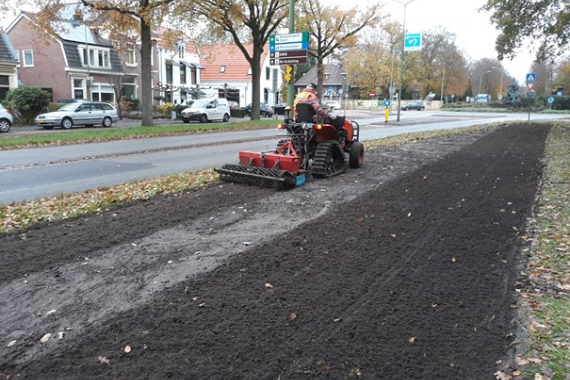 Harrowing
Before the field can be sown with wildflowers, a small part of the top layer is first loosened again by means of a rotary harrow.
05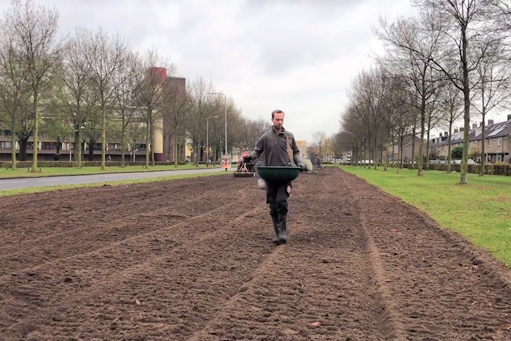 Sowing wildflowers
After the top layer has been loosened, the tailor-made wildflower mixture is sown. This blend consists of annuals, biennials and perennials
06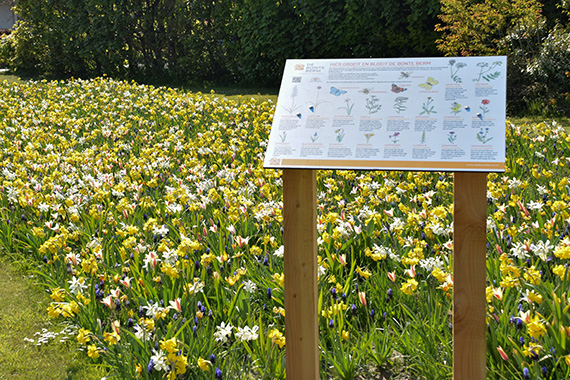 Placement of information board
To inform local residents about the positive effects of the Vibrant Verge, it is possible to place information boards. It contains various illustrations of flower bulbs, plants and insects that you can encounter on the roadside.
07
Results
After planting the bulbs and sowing the wildflowers, you have to wait until February for the first crocuses to appear, then the daffodils with the botanical tulips, followed by alliums and camassias and finally the wildflowers. All this ensures a flowering time of about 8 months!
08
Monitoring
The concept also includes monitoring the vegetation, depending on the assignment, monitoring is carried out for between 3 and 5 years. The vegetation will be monitored and adjusted where necessary.
09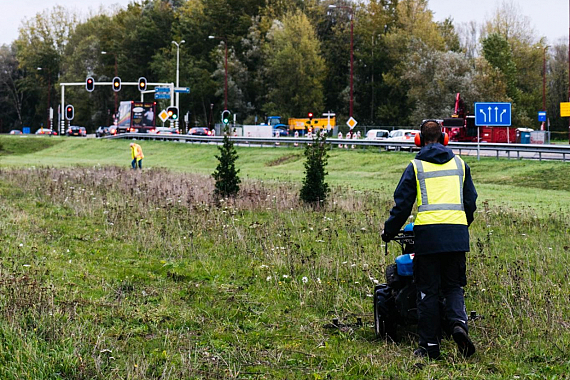 Mowing
A Vibrant Verge only needs to be mowed once per year! This always happens towards the end of the year when the temperature is below 10 degrees. Because you only need to mow once, a lot of costs can be saved and there is enough food during flowering for bees, butterflies and other insects.
10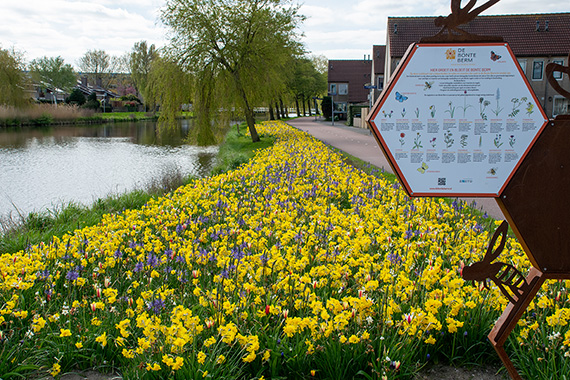 Guarantee
If you opt for this concept – including monitoring, guidance and management – you opt for a guarantee on the development of the vegetation. With this we guarantee that stable vegetation will have been developed within three to five years after construction.